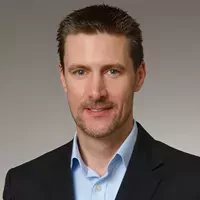 Mark Tobin
VP, Global Client Contracting & Launch Lead
---
Mark Tobin – Vice President, Global Client Contracting & Launch Lead, KellyOCG – takes a closer look at the biggest questions surrounding vendor-neutral MSP programmes.
A truly vendor-neutral managed service provider (MSP) programme must act with complete impartiality to all suppliers and service providers. It must have the ability and incentive to design, operate, and evolve its talent supply chain – acting solely in the best interests of the client organisation it serves. Crucially, a truly vendor-neutral MSP programme must be funded completely independently of other revenue streams.
But despite the huge benefits of vendor-neutral MSP models (many of which I explored in my recent blog), many leaders, hiring managers, and suppliers are still unsure as to whether this agile approach will work for their business. Today, I answer some of the most common vendor-neutral MSP questions and banish a few workforce strategy myths.
What do vendor-neutral MSP models mean for suppliers?
Vendor-neutral MSP models are not only good for the client organisation – they also work best for suppliers. Only under a truly vendor-neutral MSP can suppliers be sure of equality of opportunity to grow their business based on their performance. This results in greater supplier adoption, commitment, and price competitiveness. Vendor neutrality is especially good news for smaller, specialist, or diverse suppliers who can bring high levels of expertise in a specific field – masters in their own area – and who can often attract and supply the best specialist and hard-to-find talent.
Does a vendor-neutral approach mean an MSP can't use its own supplier capability?
No. This is a common vendor-neutrality myth and it's simply not true. A vendor-neutral programme evaluates an organisation's talent needs and determines the best mix of sourcing models alongside the best suppliers for each category in each market and location. In some cases, an MSP's own staffing capability may be the best possible choice in a particular, market, category, or location. It's this independence of purpose, independence of funding, and the freedom to make decisions based on client needs, not provider preference, that ensures a client organisation can trust its MSP to act with true vendor neutrality.
How can organisations ensure they are choosing a truly vendor-neutral MSP partner?
The importance of an MSP acting with true vendor neutrality is clear. It, therefore, needs to be a primary consideration when selecting and engaging a solutions provider. The first thing a client organisation should look at is how their MSP is funded. If it is independently funded it will most likely have the freedom to act in a truly vendor-neutral way. If the MSP is cross-funded through other revenue streams – this may mean it will struggle to achieve genuine impartiality or be slow in adjusting to an organisation's changing needs.
A second area to examine is where a solutions provider is proposing its own talent supply capability in a particular location or for a specific talent category where they will be given any kind of preferential access or treatment. If the situation is one where a single or preferred supplier model makes sense over a competitive bid approach – is the solution provider's talent supply capability the best in the market for that skill set or location? If not, a client organization should question the basis of that decision.
That is not to say that a solutions provider cannot and should not be able to provide additional services – for example, supply into the MSP programme, overseeing a client-branded direct sourcing solution, incorporating human cloud capability, or even offering RPO services. Organisations should seek to leverage a solution provider's wider capabilities where this makes sense for their business. However, they should also ensure that an MSP programme and any additional services are independently funded and independently sustainable.
Is the future vendor-neutral?
Yes! A vendor-neutral MSP programme is agile, flexible, responsive, and sustainable – it can expand, adjust, and evolve to meet the changing needs of an organisation and the market it operates in. It also offers an opportunity for organisations to enjoy optimised talent supply chain design with access to the best suppliers across the full spectrum of its talent needs. In short, it's the only model that's agile and flexible enough to respond to a world of work that's changing faster than ever before.
However, building a vendor-neutral supply chain that actively serves the needs of an evolving organisation can be challenging. I'll be exploring supply chain design in detail in a coming blog – so keep your eyes peeled for more on this soon.