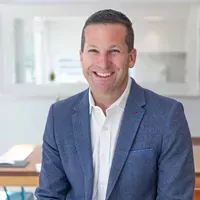 Pete Hamilton
Vice President and Managing Director, APAC
---
Tech changes are happening thick and fast in every area of our lives – and the world of work is no exception. While constant leaps forward open up exciting opportunities for workers and businesses, they can be overwhelming for leaders shaping workforce strategy. The acceleration of workforce technology raises big questions: How can tech transform efficiency or create better experiences for workers and colleagues? Where should you focus investment? How can you be sure an innovative new software or solution won't become irrelevant in just a few years? Do you have the budget to make changes this year? How do you make the most out of what you already have?
It's not about reaching for the shiniest or most exciting technology that crosses your social feed; instead, it's about finding those tech solutions that solve the unique challenges your organisation faces today that fit within your budget. By shaping a thoughtful but ambitious tech stack that integrates smoothly with their current setup and lays the foundation for future goals, leaders can ensure they're well-placed to face new challenges and opportunities. Technology decisions become even more impactful during times of economic uncertainty and that's a factor that's also shaping purchasing habits around the globe.
In this blog, I take a closer look at the work tech advancements (both inside and outside of KellyOCG) that should be on your radar this year.
1. ChatGPT and the normalisation of smart AI tools
Unless you've been living under a rock, you've probably heard a lot about ChatGPT in recent months. Developed by OpenAI, this smart tool is built on the GPT-3 language model and uses natural language processing to understand and conversationally respond to user input. But this is much more than a super-smart chatbot (it can write code, solve complex equations, write content, plus much more) and it has big implications for HR and talent professionals. How long might it take an HR colleague to develop a job profile and ad from scratch? I just asked ChatGPT and it came up with a pretty comprehensive effort in under 30 seconds. The potential impact on productivity is enormous and that's before we consider the power of this or similar tools to automate candidate sourcing, applicant screening, interview scheduling, predictive hiring, answering employee FAQs, and much more. But ChatGPT is not a silver bullet; this tool, and others like it, may have learning capabilities but they are only as good as the information they rely on and can produce responses that sometimes feel generic and vague. Users also have to be careful that they don't create unvetted assets that contradict company policy and culture or local labour laws.
2. Using technology to simplify worker access and visibility
In a global organisation, gaining access to the people you need can feel like an impossible task – procuring the right skills in the right way can involve hours of searching shared drives for requisition processes or scrutinising lists of approved suppliers. While unlocking analytics and insight across the contingent workforce can create an even bigger headache; lack of visibility is one of the biggest challenges workforce leaders face today. At KellyOCG, we wanted to create a smarter way of getting things done. Our powerful Helix UX talent portal is designed to simplify the management and engagement of talent, bringing together visibility, insights, and user-friendly sourcing and engagement processes in one customised and easy-to-use storefront. It means the leaders and hiring managers we serve can focus on tasks that add real value to their businesses. Extreme usability is a growing trend in workforce solutions technology, with stakeholders demanding powerful technology paired with consumer-style experiences.
3. Integrating wearable technology at work
Wearable technology has become part of our every day lives – how many of you are wearing a smartwatch right now? Similarly, smart work environments are expanding as more employers track health, productivity, and safety through wearable devices. The 2021 MHI Annual Industry Report (MHI is the world's largest material handling, logistics, and supply chain association) found that 26% of respondents planned to budget for wearable technology. A further 2021 report on workplace wearable solutions found that the market was dominated by occupational safety-related tech, such as devices that monitor for environmental hazards, repetitive motion risk, and extreme weather conditions in heavy industries like mining and energy production. But there is a new wave of wearables with a strong focus on productivity, and in an increasingly remote work world, these could become the norm. How much easier is it for a worker to clock in automatically using a smart sensor than physically swiping a card when they arrive on-site? However, wearables open up real challenges around worker privacy, and it's not a solution that can be deployed lightly or without a serious weighing of benefits and risks. Gartner highlighted the data risk of 'getting personal with employer support' as a key trend to watch in 2023.
4. The rise of the digital worker
Digital workers can take care of repetitive and tedious tasks that prevent human workers from engaging in skilled work that adds real business value. Designed to enhance rather than take away from human expertise, digital workers complete business processes quickly, accurately, and without mistakes, often using robotic process automation to follow clearly defined instructions. Digital workers already support teams around the world and they are only going to get more prevalent as organisations and leaders look for ways to drive efficiency and increase worker satisfaction. At KellyOCG, our talented automation team has already built dozens of custom-automated digital workers to support internal and client processes, from carrying out key elements of screening and onboarding to sending out new hire welcome packs.
What are those tech innovations that you're excited to explore in the coming months? Or have you already implemented a new solution that's changed the way you engage workers or shape workforce strategy?
Let me know about the work tech that you think will make an impact in 2023.