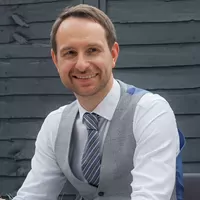 Aaron Wawman
Business Development Director, EMEA, MSP & Flexible Workforce Solutions
---
Diversity, equity, and inclusivity (DEI) initiatives are becoming more visible and influential in organisations around the world, but too often the focus is squarely on perm populations. This means contingent workers, who could make up as much as 50% of a company's workforce, can be overlooked.
Despite a growing global focus on social justice, the majority of leaders we surveyed in the 2022 KellyOCG Global Workforce Report (53%) said that leaders are failing to create an inclusive culture. While even among the Vanguards – the most successful organisations we identified in our research – 67% admitted their DEI strategy is focused on permanent rather than contingent talent.
The benefits of a diverse and inclusive workforce have been highlighted across a huge range of research studies. Diverse teams make better decisions, are more likely to outperform peers, and enjoy better financial results. DEI is not only the right thing to do, it makes good business sense – especially for businesses that are growing fast.
In this short blog – part of my series on transforming contingent worker strategy – I explore how leaders can extend inclusive policies across all worker populations.
Inclusivity starts in the C-suite
To make DEI initiatives a real force for good, they have to start at the top. There has to be a spirit of openness and passion to welcome all types of workers across all worker populations – including contingent talent. Without that leadership and executive buy-in, most inclusivity initiatives are doomed from the start.
Visibility amplifies inclusivity
Many organisations are blind to where and how contingent workers are supporting their business – never mind how diverse that population looks! So, visibility – as I've mentioned in a few of my previous blogs – is one of the first and most important steps to finding opportunities to increase DEI. Leaders need to think about how their business will report on this. Do you need to bring in added expertise, internally or externally, to 'turn on the lights' when it comes to contingent workers?
Reconsider talent attraction
Ok, so you know you want to attract more diverse contingent talent. Where do you start? This is likely to be a layered and evolving process but engaging diverse and minority-owned suppliers can be a great way to build momentum. It could also mean rethinking the talent you're excluding from roles within your business. Are you putting in place educational barriers that have no real bearing on the ability to do a job well? Could you engage often overlooked populations – like those with non-violent criminal records or neurodiverse talent? Kelly's Equity@Work initiative is a great place to get inspired.
Make sure your contingent hiring process is for everyone. KellyOCG Go MSP can turn up visibility across your contingent workforce and help to build inclusive processes that attract all types of contingent talent to support super-fast growth.
Want to talk about contingent inclusivity or how KellyOCG Go MSP could accelerate your DEI goals? I'd love to chat – get in touch anytime to set up a conversation.