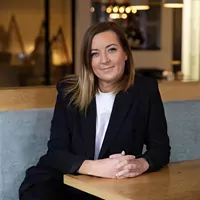 Adelle Harrington
Vice President, KellyOCG EMEA
---
It's almost time to head to SIA's CWS Summit Europe and this year's event feels very different than the last. 2022 was the first in-person summit after the pandemic and I think we were all navigating our way back to interacting with people in real life after months of sitting behind screens! This time, it truly feels like we are back to business, and I can't wait to explore this year's (very timely) theme – Driving Growth and Change in Uncertain Times.
Uncertainty has been a hot topic in the last few years, but that was often against a backdrop of huge growth opportunities. Now, as the economic environment in nearly every corner of the globe shifts, the focus can't always be on the next, greatest, shiniest workforce solution. Sometimes it needs to be on, "How can we hold steady for a while?", "How do we optimise what we already have?", or "How can we retain critical talent for longer?". For me, it's important to meet people and businesses where they are, whether they are enjoying rapid growth or traversing a hiring freeze. I'm very much looking forward to having honest conversations at the CWS Summit around the unique mix of challenges that workforce, HR, and procurement leaders face today.
I'm also excited to connect and reconnect with industry colleagues alongside KellyOCG clients and partners. After 6 months in my current role as Vice President, KellyOCG EMEA, I still have a list of people I haven't caught up with in person, and it's going to be wonderful to chat face-to-face.
In this blog, I share my most anticipated moments at the CWS Summit Europe 2023.
Hearing from a real-life adventurer
One of the summit's keynote speakers this year is Ben Saunders – Record-Breaking Polar Explorer, TED 'Master Storyteller', and Climate Tech Advisor. While at first glance, Ben's experience may feel worlds apart from procurement and workforce management challenges, I think there are significant parallels. Many leaders may feel like they are trying to navigate their own polar landscape right now, complete with frozen (hiring) conditions. There is so much we can learn from people who have overcome adversity and I can't wait to hear Ben's keynote – Being the Only Authority on Your Potential – which is sure to be fascinating and engaging! Ben is taking to the stage on the 10th of May at 13:15.
Exploring the tech landscape
Workforce technology is moving at lightning speed and I'm excited to share some of our latest breakthroughs in the Kelly X Innovation Lab and explore offerings from other tech providers. I'm thrilled to see a focus on contingent workforce solution evolution at this year's summit; many managed service provider (MSP) programmes are over a decade old and they must keep moving to meet changing business, market, and talent demands. But what's great about the current workforce tech landscape is that there are solutions that can respond to unique needs. It's no longer a 'one MSP fits all' situation. There are automated solutions that can drive efficiency as budgets are squeezed, analytics tools that help to predict future demand, and augmented reality training software that can transform workplace safety. We're going to have some very talented experts at home in the Kelly X Innovation Lab – Nadja Andersen, Reinout Brons, and Tim Pröhm – and I'd encourage you to go along and pick their brains!
Discussing the culture of contingent workforce management
I'm thrilled to be part of a speaker spotlight session on the first day of the summit, talking Is Your Organisations' Culture Ready for Better Contingent Workforce Management? with some very talented panellists. I'll be joining Stephen Day, Kantar; Adriana Jaton Serey, Galderma; Jan-Willem Weijers, Alliander; and moderator Jacqui Whyatt, KellyOCG to discuss creating a change-ready organisational culture that has what it takes to build an impactful contingent workforce programme. Whether you're thinking about launching your first contingent programme or evolving an existing solution, the panel will be packed with expert experiences and useful insights; catch it on the 9th of May at 4:15pm.
It's tough out there. I've had conversations with attendees this year who struggled to get their business to cover the cost of their conference ticket this year. They are constantly trying to do more with less – something that is reflected in the 'Cost Savings - Where Are They?' workshop on day 2 of the summit – but, despite this, many felt it was more important than ever for them to attend. Coming together to share ideas, challenges, and solutions can not only help leaders feel less alone but give them the tools to navigate an uncertain world of work with confidence.
KellyOCG has lots on offer over the two-day summit, from a relaxed evening networking event to our speaker spotlight session, the Kelly X Innovation Lab, and a roundtable on Rate Card Strategies During Economically Challenging Times. Head to our event website to find out more and to register for our evening event or set up a chat with one of our experts.
One final thing, if you have ever wondered what it would be like to take a real-life polygraph test, don't miss our booth at the CWS Summit Europe. To celebrate our 'Better MSP & RPO. Honestly' video, we're putting delegates to the test on our very own lie detector. Don't worry, we're not planning to reveal your darkest secrets! But if you would like to see how your truth-telling skills rate in a fun, fast test that will definitely come with conference bragging rights, swing by booth 14.