Building your talent utopia.
It's time to think differently about finding the talent your organization needs. When you partner with us, you get access to a curated talent community—built just for you, so you can hire quickly and efficiently. Our talent engagement experts search every nook and cranny of the market to build loyal, qualified talent pools. You get easy access to bright people who are passionate about joining your organization, and ready to get to work.
We gather both known and new talent to present you with the best of the best. From tracking and redeploying previous employees, to reconnecting with your silver medalist candidates, to engaging new people in curated talent pools—we're here to nurture your candidate relationships. Connecting with extraordinary talent has never been easier.
How our direct sourcing works.
Talent engagement
We connect with talent through transparency. Talent remains in our funnel—ready to be referred, redeployed, or reengaged. We also connect with alumni and passive talent, and we build strong brand advocates through our social networks for further retention.
Talent optimization
We help you build a private contingent talent community. This gives you quicker access to talent and allows you to collaborate with internal talent acquisition teams. Not to mention, full access to advanced tracking capabilities and robust talent analytics.
Technology-enabled
We make technology easy—we're focused on ease of entry, with no integrations required. You'll have direct access to our client relationship managers, and full visibility into the lifecycle of your recruitment process.
Payrolling solution
It's simple: use our easy payrolling solution, or link to yours. Whichever works best for you. Plus, you'll enjoy cost savings through lower payroll mark-up compared to agency-recruited rates.
Support growth goals
We're here to help you reach your goals, whether they're short- or long-term, through flexible and customizable solutions. You can count on us for better talent attraction and reduced time to fill.
About Helix
Want a simplified way to access and manage your talent? We know just the solution. Meet Helix, our smart, first-of-its-kind portal designed specifically for you to engage seamlessly with your talent. And did we mention the visibility and insights you'll gain with it? Cherry on top.
FAQs about direct sourcing.
What are the advantages of direct sourcing for candidates?
For candidates, direct sourcing cuts out the middleman. It gives people straightforward, easy access to their wish list of companies. It also reduces unsuccessful applications that are typically lost in the black hole of résumés, providing more opportunities to connect with roles that fit just right. As part of a talent community, workers can tap into educational events, resources, and updates—which improves their chances of being redeployed with a company that they feel truly connected to.
How is direct sourcing different from talent pooling? Or, are they similar?
Actually, we see them as tightly connected. To be successful in direct sourcing, you can't resort to relying on reactive recruiting. Think of direct sourcing as competing for talent's attention. If you're proactively sourcing instead of reacting, you're curating an expert talent pool. Then, you're able to directly pull from the high-quality candidate pool you've created when new roles pop up.
How does technology factor into direct sourcing?
Your MSP/RPO or direct sourcing provider should bundle all the technology needed—especially considering the investments you've already made in talent acquisition to avoid redundant costs.
Are talent pools still of value—considering how much talent movement has occurred in the past two years?
Absolutely. Talent movement has been due to both force (reductions, layoffs, and restructuring) and choice (pursuing more passionate, different work due to pandemic burnout). However, many find the stress of their new role just as significant as their former—while having conceded any good-standing they had established at their former employer. Those who were forced to find new roles may have settled for roles that didn't exactly align with their skills and interests in times of uncertainty. We anticipate continued movement as the new normal evolves. People will continue to move, looking for more balance and meaning in their work—creating excellent opportunities to cultivate your talent pool.
What are the advantages of direct sourcing for my organization?
Here's our top three:
Finding difficult, niche but repeatable roles. Direct sourcing a talent pool for these roles increases speed to hire and reduces costs. It requires patience, as the pipeline is often empty to start.
Maximizing ROI from alumni. Staying connected to, and direct sourcing talent from, your knowledgeable workers is critical. This includes former employees, contractors, and service providers.
Creating a competitive, cost-driven strategy. Direct sourcing allows you to build talent acquisition where your brand and recruiters are—both internally and outsourced. This ensures you're effectively competing with external providers.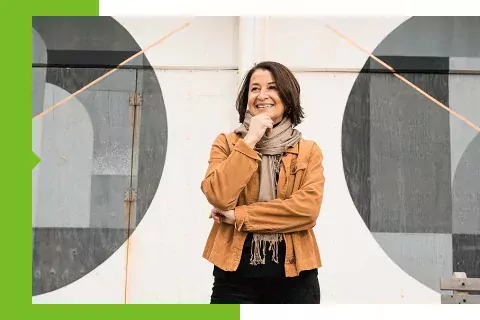 Use the (work) force.
If you're looking for work, we're looking for you. We have great jobs for great people. Search our current job openings here.
If you need to build a stellar workforce, we're here for you. Submit this form and we'll reach out to you.