Need an MSP solution that works just for you?
Need a managed service provider solution driven by data and scaled perfectly to your size? Meet GO MSP. We give you the power of total visibility into your contingent workforce, along with unparalleled insights to help shape your business. Meaning you stay informed, compliant, and confident. Just the way we like it.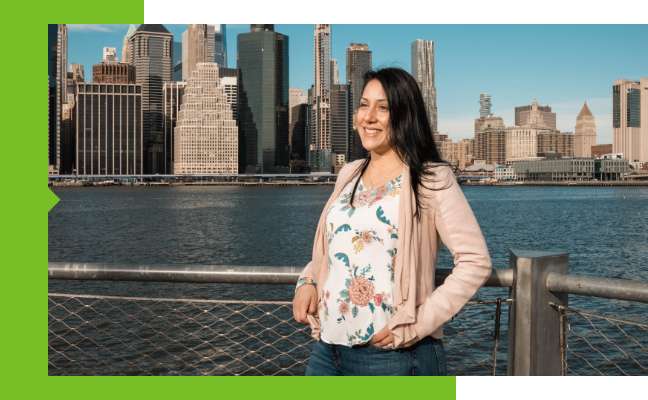 Maurine DeJesus | Client Engagement Manager and Lead Project Manager
Obsessed with your growth.
Helping companies grow and succeed is what wakes us up in the morning. We created our MSP program 25 years ago—and as our clients have evolved, so have we. Our innovative, unparalleled solutions help your workforce do the work. And powered by our Helix UX portal, our MSP solutions let you make the most of your talent. Whether you're a small business or a global brand, we'll help you show the world that you mean business.
Faster implementation means faster results
Your business moves fast and you need a partner who isn't just along for the ride but there navigating the speedboat with you. GO MSP is a smart, flexible, cost-effective solution that can be up and running in half the time of a traditional MSP. Ready to leave the dock with us and speed off to your destination?
Keep it simple.
How does one point of entry sound to access and manage your talent? Pretty good, right? Our Helix portal offers just that. We'll roll out vendor management technology, create easy access to the tools you need through a single sign-on, and set up helpful dashboards and analytics.
This is value you can see.
Shouldn't your MSP provider be obsessed with reducing your bottom line? We start on day one. We provide access to our wide supplier network, analyze the market, and set up rate cards to make sure you can always access the right talent at the right price.
Company-wide visibility and control.
What's on the horizon? Full visibility into your contingent workforce will reveal new ways to improve. We're constantly working to refine your processes and explore new ways to harness the data your program generates. Not to mention regular supplier reviews focused on value.
Is your supply base working for you?
Building strong relationships with the right suppliers will take your business further. We'll look closely at your skill categories and spend to identify your best mix of suppliers in a vendor neutral talent supply chain model. The right talent, at the right price—plus an optimized supply base.
Consistency and compliance.
Compliance is a big deal, and we never stop challenging ourselves to do better. That means compliance in all hiring and onboarding processes, supplier performance, and service-level agreements. You can count on us for consistent, compliant solutions that are personalized for your organization.
About Helix
Need a single point of entry that gives you access to all of your active talent solutions? You need Helix UX. Paired with powerful analytics that mean you're always compliant and up to date, this is one smart solution.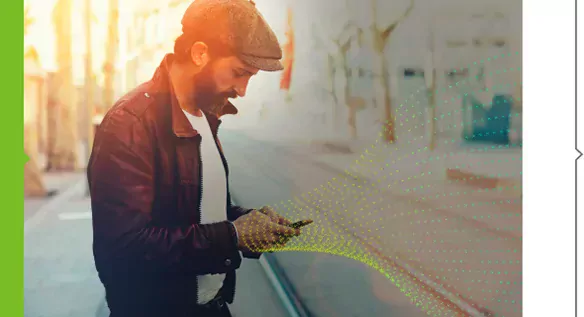 How do you use data to make decisions in MSP programs?
Incalculable ways! We take a scientific approach to data, using expert analysis to make recommendations that help you reach your goals—faster, smarter, and easier. By blending external labor market data and internal insights, we provide a unique look at your challenges and provide better solutions.
What's the difference between your GO MSP solution and your enterprise MSP solution?
GO MSP is a solution that's designed exclusively for smaller contingent populations in a business. We've trimmed out complex extras that don't add value to the scale of these customers. That means we can roll out our go solution in half the time of our enterprise MSP solution. Start the stopwatch.
Does your GO MSP solution use technology?
Yes! Our GO MSP solution is powered by vendor management technology that supports the needs of our midsize clients.
Would it be easier to manage my MSP in-house or with an outside partner?
Good question. Our Consulting practice provides impartial expertise and straightforward advice to help you to make the right decision for your organization. Whether it makes sense to manage your MSP in-house or with our help, we're here to provide the service and support you need.
What does your GO MSP solution include?
A little of this and a little of that. We've used 25 years of MSP experience to build a mid-market solution that includes all the tools you need, including:
Efficient hiring processes
Centralized order processing
Simplified invoicing
Improved workforce visibility
Access to great talent through a proven supplier network
Standardized processes that reduce risk
Reduced talent costs through a standardized rate card
Access to the latest industry trends and insights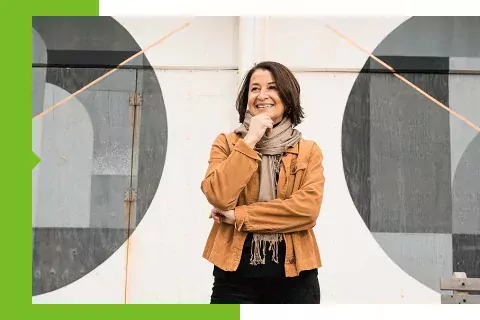 Use the (work) force.
If you're looking for work, we're looking for you. We have great jobs for great people. Search our current job openings here.
If you need to build a stellar workforce, we're here for you. Submit this form and we'll reach out to you.