No BS. Just great MSP solutions.
MSP programs tend to be complex and filled with jargon. Who has time for that these days? Our contingent workforce solutions make things easy: no baggage, no BS. Our enterprise MSP works like an extension of your team, giving you access to the right people, right where you need them. Not to mention you'll have access to leading suppliers, the latest market insights, supply chain expertise, and our advanced in-house analytics. Complicated solutions have met their match.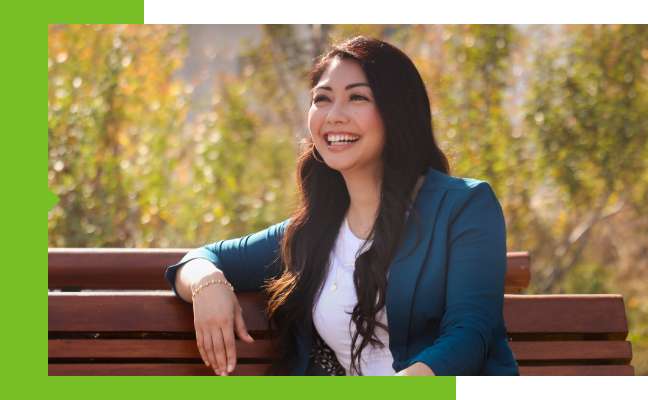 Tracy Dulay | Account Manager, University of Southern California
Let us handle your talent.
Have high standards for your business? Welcome to the club. We'll work with you every step of the way to provide the expert support and solutions your business needs so you can gear up, get into motion, and propel ahead. Our MSP takes the lead on everything from sourcing talent, to worker tracking, to managing third-party suppliers. Because when you have more time to actually focus on your core business, the sky's the limit.
How our MSP Enterprise works.
The water's perfect in our talent pool.
Come on in, the water's fine in our talent pool. We'll connect you with people who have the skills, expertise, and experience you need to grow your business—you know, the talent you've been searching high and low for. So sit back, relax, and float through it with us.
Simple access to talent.
Want a simplified way to access and manage your talent? We know just the solution. Meet Helix, our smart, first-of-its-kind portal designed specifically for you to engage seamlessly with your talent. And did we mention the visibility and insights you'll gain with it? Cherry on top.
This is value you can see.
We'd take a wild guess that cost savings are a pretty important part of your business. Our MSP will ensure fair supplier contracts, rate compliance, and heightened visibility—which (you guessed it) translates into cost savings you'll really notice.
Full and bright visibility ahead.
What's on the horizon? Full visibility into your contingent workforce will reveal new ways to improve. We're constantly working to enhance how you find and connect with talent, and we conduct regular supplier reviews to make sure value is always top of mind.
Economies of scale.
We're here to help you keep up with the changing world of work—it's what we specialize in. We maintain four regional delivery centers that support our MSP programs. Our global hubs work to enact economies of scale, so you can keep moving with the right talent.
Consistency and compliance.
You want the right mix of suppliers in your program. It takes discipline and a consistent approach that we've perfected. To mitigate risk, we evaluate suppliers on their ability to support compliance for your safety standards, diversity, security requirements, rates, and more.
About Helix
Need a single point of entry that gives you access to all of your active talent solutions? You need Helix UX. Paired with powerful analytics that mean you're always compliant and up to date, this is one smart solution.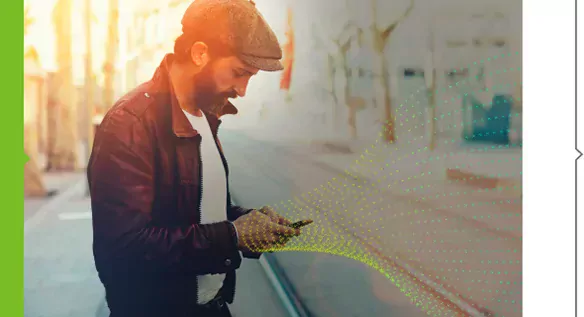 FAQs about MSP Enterprise
What services do you offer as part of your MSP solutions?
We offer the following solutions:
MSP for enterprise, which can be customized to include:
Contingent Workforce Management
Services Procurement/Statement of Work
Identity Management/IDM
Human Cloud
Direct Sourcing
Independent Contractor Complete
GO MSP:
Our MSP solution developed for a smaller number of contingent workers/spend.
Would it be easier to manage my MSP in-house or with an outside partner?
Good question. Our Consulting practice provides impartial expertise and straightforward advice to help you to make the right decision for your organization. Whether it makes sense to manage your MSP in-house or with our help, we're here to provide the service and support you need.
How do you use data to make decisions in MSP programs?
Incalculable ways! We take a scientific approach to data, using expert analysis to make recommendations that help you reach your goals—faster, smarter, and easier. By blending external labor market data and internal insights, we provide a unique look at your challenges and provide better solutions.
An MSP or Managed Service Provider is a solution where KellyOCG takes on the responsibility of managing your company's contingent workforce program. This includes everything from managing your supply chain to ensuring the right contingent talent is in place for your organization, giving you visibility and cost control across this talent population.
What's the difference between an MSP and a Master Vendor?
A Master Vendor is when one staffing company takes overall responsibility for providing contingent staff for a company. This differs from an MSP where an outsourced company, like KellyOCG, manages all contingent talent via VMS technology and the supply chain which is made up of several staffing companies.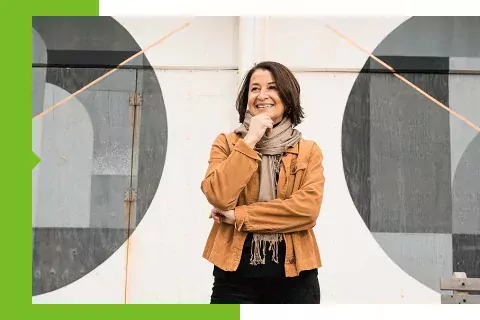 Use the (work) force.
If you're looking for work, we're looking for you. We have great jobs for great people. Search our current job openings here.
If you need to build a stellar workforce, we're here for you. Submit this form and we'll reach out to you.