Let's talk services procurement.
On average, companies spend about $4 billion a year on services—such as IT, HR, consulting, and R&D. That's a lot of money! How do you make sure it's going to the right places at your organization? How do you ensure you're not using an outdated, one-size-fits-all approach for your services? Or worse, ignoring important aspects of your business?
It's time for a smarter, modern solution. You need a focused services procurement solution. One that gives you enhanced visibility, controls, and risk mitigation.
At KellyOCG, we partner with you to design simple, impactful, and fully personalized procurement solutions. Plus, our solutions are powered by industry-leading technology—so you can rest easy knowing we're doing the research and homework for you.
Simplified process
Because who likes things complicated? Rely on us for best practices that directly support program growth. We're here to make it simple for engagement managers—so you can focus on your projects, instead of cumbersome processes.
Enhanced visibility
No more being left in the dark. Our proprietary Helix portal makes the invisible visible—providing insights into services deployment, performance, and spend that are impossible to see in most enterprise systems. Decision-making just got that much brighter.
Cost control
Every penny counts with your services spend. Count on us to inform your category strategies, create/maintain preferred supplier lists, and ensure negotiated rates are in place. Getting the right services at the right price is what we're all about.
Increased compliance
We know your policies and procedures were carefully created—but they don't always apply to every services contract. We'll help you shape your contract terms to accurately reflect your rules and regulations: ensuring every services engagement at every spend level is safe and compliant.
Agile design
Tired of one-size-fits-all solutions? You're in the right spot. We use the latest services buying tools and technologies to create truly custom solutions that match your existing processes and priorities—all while giving you the expertise and capacity to achieve more.
Our people
Working with people who actually understand your business makes all the difference. We've worked alongside some of the biggest and brightest organizations around the world and are ready to bring our specialized, innovative experience to you.
Complementary tech stack
You need a tech stack that propels you forward. Lucky for you, it's what we specialize in. We'll look at your existing approach and create a customized VMS configuration—supported by our internal tools and proprietary technologies that will take you further in meeting your goals.
Effective supplier management
We've got it all on the menu. Whether you need a single expert from the human cloud, support to connect with a proven preferred supplier, or help uncovering a new specialist services provider—we provide simple, curated access to the custom services and bright talent you need.
Managed Service Provider
We know that a great MSP partner has to deliver on more than cost savings. They need to provide value to every part of your business. We've got your best solution.
Direct Sourcing
Direct sourcing provides you with an engaged talent community—one that meets your on-demand business needs by combining your brand and our talent expertise. We call it the best of both worlds.
FAQs about services procurement.
We already engage our services internally. Why should we consider outside support?
Many companies use the typical procurement tools to engage services—which are often the same tools used to buy widgets and materials. These tools may be good enough to deliver basic management of services spend and some visibility, but who wants only "good enough"? If you're seeking increased value across your services categories, you need tools and insights that deliver greater control and deeper insights. We partner with organizations to help them see around the bend and propel forward to their goals. Just think of us as your own personal jet pack.
Couldn't I just buy an off-the-shelf services procurement solution?
You could—but providers who sell a standard, one-size-fits-all approach to services and then instruct you to mandate their solutions are leading you down the wrong path. We believe in custom-fit solutions that match your specific needs and goals.
How will I know if my services suppliers are doing a good job?
In a word: insights. You need access to detailed insights to ensure you know what top-performing, custom solutions actually look like for your organization. Our data-driven analytics deliver detailed performance metrics for both suppliers and individual engagements—enabling you to see, analyze, and perform better.
What's different about choosing KellyOCG for my Services Procurement?
There's no fluff with us. We go to work every day committed to simplifying and customizing services procurement tools and solutions that will work harder for our clients. That means we're always innovating. We've developed industry-leading proprietary technology, and we offer completely flexible support designed to grow with your business. Prefer to start out small? We've got you—dip a toe in the water with our simplified solution.
My current provider isn't cutting it. What can I do?
You've probably seen every type of tool and technology out there—all promising to be the magic wand you need for services procurement. But no amount of smart technology can enhance your services procurement approach if it's not customized specifically for you. We believe a great partner should work with your business to flexibly plug in the support and insights you need—all on your terms. If your current provider isn't delivering the results you're looking for, give us a try. We think you'll like how we do things.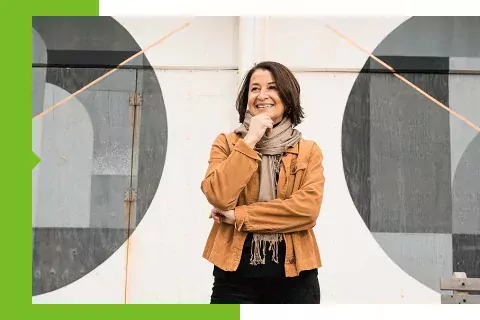 Use the (work) force.
If you're looking for work, we're looking for you. We have great jobs for great people. Search our current job openings here.
If you need to build a stellar workforce, we're here for you. Submit this form and we'll reach out to you.