It's time to look at RPO differently.
Your products, ideas, challenges, and people: they're all unique to your business, and they set you apart from the crowd. A cookie-cutter RPO solution is never going to measure up to what you need.
Why not partner with someone who gets it? We're committed to building permanent recruitment solutions that do more than check boxes. We take the time to get to know your unique challenges and goals and to understand who, exactly, you want to hire. Whether you need a partner to manage everything, or just part of your recruitment process, that's what we're here for. It's our specialty.
From directly hiring employees for specific projects, to accessing specialist recruiters to support your regular business demands, to running your full end-to-end recruitment process—we'll design a solution that's right for you. It's a piece of cake.
How does our RPO Enterprise work?
We're pioneers.
We founded the modern recruitment industry 75+ years ago, and we haven't stopped innovating since. Our RPO solution is built on decades of experience and supported by our entire Kelly network—meaning you get access to expertise and insights from around the globe. We've been helping some of the world's biggest organizations find the skilled talent they need to grow for decades. We're proud to work with 75 of the Fortune 100 companies.
We're your partner.
Our deeply experienced people are the reason why our RPO solutions are unrivaled. Our team is committed to delivering brilliant solutions every day, designed around the unique needs of our customers. We don't do faceless processes, rose-colored glasses, or empty promises. You'll get access to a dedicated team, regular and informative updates, and a consistent focus on innovation to ensure your solution grows with your business.
We act with speed.
Ready for liftoff? We're committed to helping your RPO solution get off the ground as quickly as possible. We do it by partnering with your key stakeholders and team members to understand your business, brand, and ambition from day one. This insight lets us deliver a smooth implementation process—so you can enjoy the benefits of your powerful RPO solution from the very start.
We keep it simple.
The amount of talent technology out there is overwhelming. How can you be certain you're choosing the right solution or tools that work well together? We keep it plain and simple, ensuring you have the most powerful technology for every part of your RPO solution—along with delivering seamless integration with your current processes. Our human insights work harmoniously alongside the latest machine intelligence, so you stay informed and confident—every single day, at every stage.
About Helix
How can you have visibility to all of your talent across your organization? You need Helix UX. Paired with powerful analytics that mean you're always compliant and up to date, this is one smart solution for Total Talent.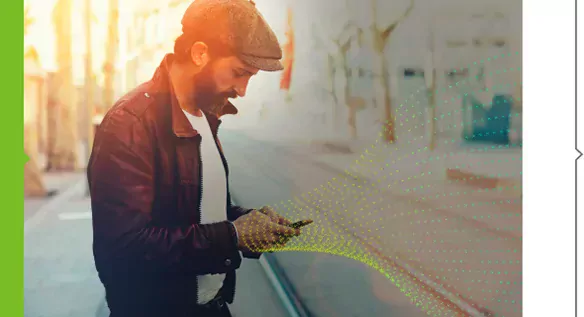 FAQs about RPO Enterprise
Recruitment Process Outsourcing (RPO) is when a company transfers all or part of their permanent recruitment to KellyOCG. KellyOCG then works as an extension of the your company's HR or Talent Acquisition department, typically sitting on site with you and providing an end to end recruitment solution.
What's the difference between RPO and permanent hiring/direct hire?
The major difference between RPO and permanent hiring (or direct hire) is that as an RPO provider KellyOCG manages your entire recruitment cycle, whereas permanent or direct hiring is a more reactive recruitment model and typically handles lower volume of hires in a requisition to requisition basis.
I don't want to outsource my entire internal recruitment team. Is an RPO solution still right for me?
With us, yes. A true partner in RPO will design a custom solution that fits your needs. And when we say custom, we truly mean custom. Whether you need end-to-end solutions, modular services that work seamlessly with your internal processes, project-based services, or long-term solutions—we've got you covered. Maybe you want to supplement your current talent acquisition team, or maybe you prefer to outsource all of it to us. Perhaps you're looking for strategies, or you need targeted hiring for specialized markets, geographies, or roles. There's no set blueprint with us. Just custom, smart solutions that actually work for your business.
I know my organization needs help with our permanent employee hiring—I'm just not sure where to begin. What would you recommend?
First of all, we know how overwhelming it is out there. You're in the right spot! A good RPO provider will use both data and human expertise to better understand your business and ensure you're guided toward the right solution. At KellyOCG, our analytics portal is unlike any other data-reporting tool in the industry. Not only can we provide extraordinary visibility into your permanent talent workforce, we can also provide insight on how that workforce fits into your larger talent supply chain, your competitive field, and the global talent marketplace. How's that for a bird's-eye view of what really matters?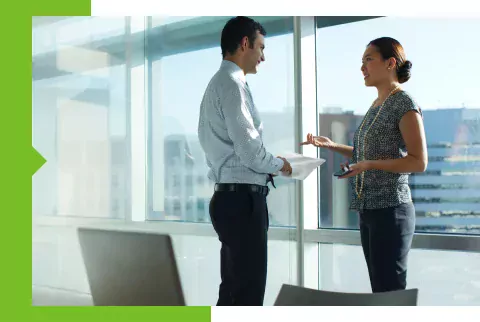 One form away from relaxation.
You know that feeling you get when all your workforce and business solutions problems are resolved? We certainly do. We see it all the time.
Take that next step and find out what we can do for you.
If you're looking for great jobs, then start here.