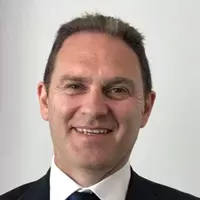 Matt Crawcour
Vice President, EMEA Sales
---
In my recent blog, I explored the huge challenges faced by first-generation buyers searching for contingent workforce solutions outside the enterprise provider space. These businesses – which include everyone from global industry leaders to fast-growing scale-ups – are often excluded by enterprise solutions because of a contingent talent spend under $50M. I mentioned last time that 49% of individual programmes manage spend of $10M or less, according to SIA's MSP Global Landscape Summary 2022, meaning many businesses are being left out in the cold.
In this unique buying space, organisations need a 'one-size-fits-you' approach and solution providers must not only solve complex workforce challenges but act as expert guides through the discovery, change management, and implementation process. I think of these types of contingent workforce offerings as 'dynamic' MSP solutions, sitting somewhere between enterprise and staffing and providing a custom-built approach to all types of workforce challenges.
This time, I'll explore the ways that buyers can ensure they choose the right dynamic MSP partner to guide their contingent solution journey.
A great provider will help to guide and educate (not just jump in with a solution)
I recently spent 9 months discussing workforce challenges and possible MSP solutions with a potential client. When we first started having conversations, the organisation simply wasn't ready to decide on the type of solution they needed – they didn't have the visibility or insights to make an educated decision. These conversations were not only fact-finding opportunities but also a forum to share information on the solutions market and the latest workforce technology. Now, we've moved to a discovery project that will ensure this organisation has access to all the information they need to make a mindful choice when they are ready to engage a solutions partner. Beware of providers that claim to have answers to all your workforce challenges after a 30-minute conversation. The first-generation buying process is a high-touch and highly involved process, and (done right) it takes time.
Don't over-engineer a first-gen MSP
A common misstep that first-generation buyers make is trying to implement a too-complex solution too soon, creating a costly, cumbersome mistake. Even when an organisation chooses an MSP partner, the implementation process and beyond is likely to be a steep learning curve – with any new solution needing tweaks and adjustments over time. A potential partner who promises every bell and whistle from the start will probably fail fast – it's like trying to take your driving test in a Lamborghini. Buyers need a provider to guide them on an evolving journey rather than focusing only on the transactional.
Choose someone who really understands the MSP market
Many buyers find that enterprise-level providers overcomplicate their offering, while traditional staffing providers struggle to provide the amount of high-touch support they need. It's important to partner with a provider who really understands the unique challenges and opportunities that come at this spend level, and one of the best ways to do this is to explore their experience. Don't be afraid to ask questions and request relevant case studies. How many similar solutions have they implemented and in which countries? What were the outcomes? How many of their clients have a spend under X million? Do they have ties to a single technology provider or are they technology agnostic? We developed our KellyOCG Go MSP solution specifically to deliver flexible, powerful support to this underserved market space.
Do your homework
Analysts like SIA (Staffing Industry Analysts) and Everest Group are key sources of information for prospective buyers. Everest Group's PEAK Matrix® Assessments analyse the capabilities of contingent workforce management and services procurement solutions providers, while SIA provides similar analysis and insights across the staffing industry. Both analysts represent a great starting point for buyers who want to understand the strengths of providers across the workforce solutions market.
I've been lucky enough to work with dynamic MSP buyers for many years, and although this buying space brings with it significant challenges, it also brings huge opportunities to innovate, transform, and build uniquely tailored solutions. If you're a first-gen buyer who feels overwhelmed by the information out there, don't hesitate to get in touch – I'm always happy to share my experience.