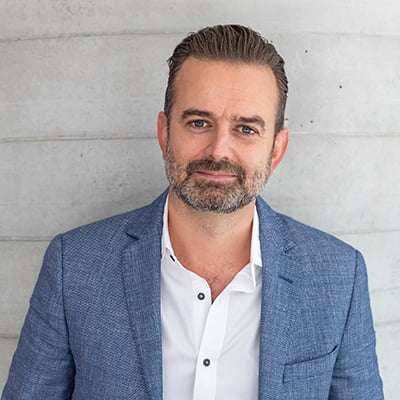 Noel Barrett
Senior Director, Contingent Workforce Outsourcing, APAC, KellyOCG
---
Direct sourcing is nothing new. It's been a major workforce trend for a while now, and it's easy to see why –a ready-to-go pool of skilled brand advocates can offer huge benefits to organisations around the globe. as more and more businesses explore their total talent engagement solution and with increased dependency on contingent talent to increase agility and flexibility, it's important to consider the benefits of direct sourcing for all kinds of workers.
Increasingly across APAC, we are seeing numbers of flexible and independent workers rise as businesses look for new ways to tackle talent challenges. The recent KellyOCG Global Workforce Report, Re:work, surveyed over 1,000 senior executives across 12 markets and found that 34% of organisations say the greatest barrier to having the talent to grow their business is the poor ability to hire contingent talent. And 28% of companies plan to increase the use of contingent talent by at least 25% over the next 5 years.
There is also a growing number of people in the workforce who want to develop portfolio careers and feel they can best achieve this through contingent work. A Workana report found that one of the top reasons professionals choose to go freelance is the ability to choose their own projects – this came in third with 'not being confined to a fixed salary' and 'managing their time' making up second and first.
More companies are turning to contingent workers than ever before, and businesses cannot afford to sit around and wait for the best flexible talent to find them. Direct sourcing can help companies efficiently leverage and attract great contingent workers and engage the skills they need more competitively and effectively.
In this blog, I look at some of the key benefits of direct sourcing and explore how organisations can grow their contingent talent pool.
The benefits of direct sourcing for contingent hiring
The benefits of direct sourcing done right are vast. Not only can organisations turn on speedy access to contingent talent that meets their needs, but they can also create a community of brand ambassadors who share their values and are more likely to say 'yes' to key opportunities. A thriving direct sourcing community will significantly increase hiring efficiency and increase redeployment opportunities – with workers remaining part of an active talent pool even after their assignment ends. Direct sourcing is a powerful way to continue to engage 'silver medalists', retirees, your alumni – the previous employees who have moved on to other opportunities.
It's also crucial to consider the impact on contingent hiring experience. Just like permanent hires, contingent workers are looking for a positive brand interaction, even if they are not successful in landing a project or assignment. The direct sourcing model provides a community structure with a tailored and consistent engagement experience via our engagement specialists that leaves sought-after talent with a great impression of your organisations culture and values.
How do you create a contingent talent pool?
KellyOCG help brands around the globe create and develop talent strategies that support their goals – this often includes a focus on direct sourcing. We start by mapping talent needs to create profiles for the types of workers and niche and repeatable skills your organisation wants to attract. We enable tech that specialises in human engagement. We identify the platforms, communities, and events where these flexible workers can be found. We then leverage a range of tools to engage active and passive contingent talent, whilst building a community around an organisation's brand and values. As with any solution, we analyse the data to optimise performance.
Direct sourcing is a constant, ongoing process; it's not just about welcoming the right people into a community, but continually nurturing and engaging them with relevant content and information, so that when the right opportunity comes along, the direct sourcing channel is poised to deliver. Organisations can develop their own talent pools or work with expert external partners to build direct sourcing communities, but it's vital that this is an active and constantly evolving process that reflects the micro and macro changes and has the talent at the heart of the strategy.
What value does your business offer flexible workers?
Creating and maintaining a successful contingent talent pool is not just about having the right processes and tools in place. It's about completely rethinking the way your organisation engages with its flexible workforce. Contingent workers are an essential part of most workforces and it's important to consider how your employee value proposition engages this prevalent section of the workforce. This means considering what matters to the workers you're targeting and what drives them before baking these insights into your sourcing and engagement strategies . A dedicated contractor or assignment value proposition (CVP/AVP), that aligns with your EVP, shows potential contractors / contingent workers that you're an organisation that understands and truly values their needs and ethos.
Everyone is talking about direct sourcing, but how many are getting it right? To find out more get in touch to chat about your direct sourcing needs or explore the KellyOCG direct sourcing approach over on our website.